Southern Kaduna Diaries – Tina Arewa Survived
I have always heard of the happenings in Southern Kaduna in the news. For the first time , I had an opportunity to do my own investigation.
I asked a friend who lived near Gwantu to get take pictures of a village that was reportedly attacked a few hours before.

He brought back unprintable pictures. My heart was stirred. It occured to me that I could do something little to alleviate the pain of a wailing mother.
I heard a lady lost all but her 2 surviving sons. Tina Arewa's world was indeed shattered.
Night marauders invaded her village
Tina Arewa asked her children to run to safety.
Tina Arewa took a bullet to her chest.
Tina Arewa played dead with her surviving son.
Tina Arewa lost 3 children in one night.
Tina Arewa lost her home.
Tina Arewa is still in shock.
Tina Arewa lost everything.
Tina Arewa is thankful that God spared her life.
Not much has been done by the government to resettle the displaced people of Nandu village. Healing Hands Health Society swung into action, first with the intention to rebuild the one home but now willing to rebuild all thirty homes in that village. 5 of 30 homes have been completed .

It is obvious that it is you and I that will rebuild the old waste places of Southern Kaduna. "Rise up; this matter is in your hands. We will support you, so take courage and do it." Ezra 10:4
What will you do? Would you like to partner with us to impact lives on our current projects?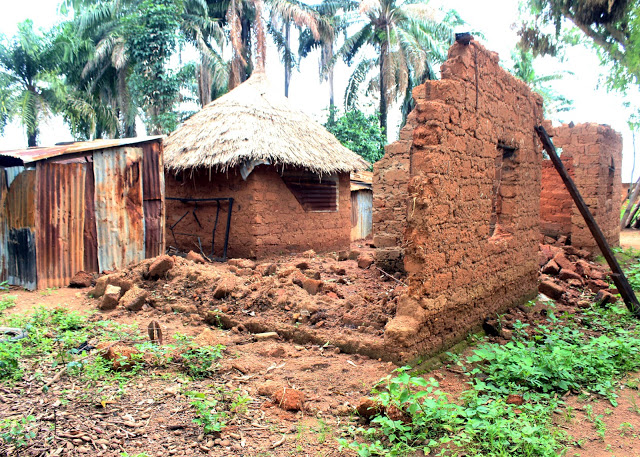 You may also make a direct bank transfer :
Account Name: Healing Hands Health Society
Account Number: 0803479982
Bank: Access Bank
Reference: Donations